HRTechTank: a founder's and presenter's perspective
On February 5, I had the pleasure of attending the HRTechTank NYC conference, and Disqovery was invited to be one of six startup presentations which took place throughout the day. The event was in the un-conference format, with a great variety of panels and presentations from consultants, HR tech investors, HR tech buyers, and startup founders. I know many were not able to attend, so for posterity here are my notes, shared from both the perspective of an HR tech founder, and from the perspective of a presenter.
Credits where they're due
I'm synthesizing information that comes from several sources. In addition to speakers at the HRTechTank conference on February 5, I have included information I picked up from the Strategic HR Analytics meetup as well as one-on-one meetings with friends of mine, all on February 4. This is a total of 15 pages of handwritten notes distilled into one blog post. I've included a list of sources at the bottom - many thanks to you all.
Presenting at a conference
[caption id="attachment_493" align="alignnone" width="1704"]
Me presenting in non-ideal situations. I think I still managed okay.[/caption]
You are presenting. You are shiny. Embrace it. Deserved or undeserved, people came to pay attention to you, and once you present they will want to talk to you. Don't shy away. Milk this opportunity for everything it's worth.
1) Presenting can be tough
At some point I was a little nervous about this presentation, but the unconference format helped put me at ease. At a conference you have to try and keep it light, but don't default to lowest common denominator content. Try to be flexible - it should be easy since you know more about your startup than anyone else. Learn from presentations earlier in the day and adjust as much as possible up to the last minute. Bring your own slide clicker, too. I adopted Simon Sinek's "Why How What" method for this presentation and based on feedback it went very, very well.
2) Demo yes, but demo smart
So you want to do a live demo, like every other startup? Kudos to you. How will you handle it if all of the following are true (which it was at this conference):
Each presenter has to hold a microphone, occupying one hand.
The projected image is of low contrast and low brightness.
Your computer is sitting on a chair next to you, too low to touch without bending down.
The internet connection is spotty.
So Mr. Startup Hotshot, how did your demo go? As awesome as a live demo is when it goes off perfectly, I prefer to record a demo video beforehand. I have a local file for playback during the presentation, and I keep a copy on YouTube in case my computer dies. I record the demo using Screenflow, iOS simulator, and SimFinger. I mumble my narration while recording the demo, to make sure the demo flow is right, but I don't edit the video to make my product look better. When I present I just provide my live narration on top of an auto-running demo. This technique successfully handles problems #1, #3, and #4. To handle the low contrast on the projector I made a last minute change to my video to boost the visuals and zoom it in. Those that did not do this for the conference had great difficulty. Contact me if you want to learn more or get my advice.
[caption id="attachment_488" align="alignnone" width="400"]
Seriously keep this thing with you. I love it, and it will save you. (link)[/caption]
Read the audience. While giving your demo see where people look more interested. Leverage your flexibility in timing to inject little extra tidbits where you can. This is hard but will really serve to drive the right points home.
Founders of HR Tech, this is for you
There is a lot to think about as a founder in HR technology, not the least of which is, "who the heck are you?" Several individuals, including noted HR tech influencer Anthony Onesto, said that they are more interested in hearing about innovative HR tech solutions when the founder is from a non-HR background; you are "fresher" to some degree. However, you should make sure to add credibility to your outsider status by experts in the industry on your advising team with experience in product, sales, marketing, leadership, and services.
1) The HR Tech Market
Much to my surprise, the HR tech market is considered mature. This is bad because you have to fight harder to find your niche; but it's also good because there is an existing budget you can get paid from when selling. Most segments within Human Capital Management are now beyond the early adopter phase, but consolidation still has not occurred: in talent acquisition, for example, the dominant players total to only 20-30% of the market, amongst approximately 650 active firms.
Consider how you (will) reach smaller firms. There are 42 times as many companies of 100-5000 as there are firms of 5000+. Large firms have a 12-18 month sales cycle, are saturated with solutions being marketed to them, and suffer from brand fatigue. Smaller firms move faster, and may be satisfied with lower levels of integration.
Go with data, my son. IBM recently published a report "Unlock the people equation" which predicts that predictive workforce analytics will grow dramatically in importance for organizations. George LaRocque's analysis reports the hot solutions for HR tech in 2015 will be in 1) Performance, 2) Engagement measurement, 3) Learning, 4) Leadership development, and 5) Analytics. Three out of five ain't bad for Disqovery.
HR people are smart, and they're getting smarter. There is a sense that of all departments, those that work in HR are often the most educated, and will typically hold the most advanced degrees. Beyond that Amit Mohindra, VP at McKesson, has called for HR professionals to pick up even more skills in predictive modeling, statistics, and financial projections. The HR cat lady stereotype is outmoded; your market is full of smart cookies - don't talk down to them.
2) Understanding buyers in HR Tech
More than in other industries, with HR tech your customers are not companies as much as they are people.
Get help reaching them. All startups have limited resources, so get help the help you need to get in front of your buyers. HR Outsourcing (HRO), consultants, and staffing firms can be your allies; sell to them, sell through them, and sell with them. Know the events that matter to your target audience, and be there and engaged. Also a fun idea from Steve Levy on using twitter. Don't be surprised if I do this to you:
Create a list on twitter of 'innovative HR people.'
Add the right people at your target companies.
Pay attention to anything they say about 'technology' maybe using an alert.
When you engage with them and have 3 twitter volleys back and forth, get them on the phone.
Consider how to grow within an organization. This is tricky to manage. Some companies (like DropBox and SuccessFactors) have managed to get into a customer by first getting several employees and managers on board. While this can work, especially within HR this can backfire; once HR has heard about a rogue tool being used, they may be quick to shut it down.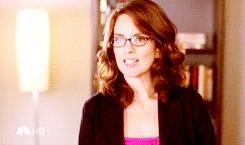 Another strategy is to go for an autonomous department or division within a larger firm. Companies that are really big and public might get pressure from the stock market to keep all of their systems standardized across the board, but it's still a killer way to find internal champions and get on the path to company-wide acceptance.
There are many people involved in HR decisions. Kara Yarnot of Meritage Talent Solutions wrote a (talent acquisition-focused) post on the 4 hidden buyers in HR. Take this and use it as a jumping off point to identify your other buyers. Talk to other HR tech vendors that work with your target companies to learn who the players are that you should engage. Here it's especially important to polarize your potential buyers, weed out the bad matches/parties quickly, and align to their interests. An HR consultant and coach I know points out that many employers will care more about engagement than retention. As a final example, consider the "gauntlet" Amit Mohindra uses to evaluate ideas, which is a tough but simple one to follow:
Productivity (Operating profit/FTE) ÷ Investment (Workforce cost/FTE) = Return (Operating profit/Workforce cost)
Integration is important, but don't go crazy. Many smaller clients are stuck on Excel worksheets right now, and are slowly becoming more sophisticated. Jason Corsello of Cornerstone is excited about them opening up a REST API, and HR tech startups would be wise to go with the flow on this one. Another point for Disqovery, by the way.
Investors & More
Most advice you'll get from other startup sources will apply to the HR tech founder, too.
Pay attention to which investors are paying attention
You'll press the flesh afterwards and make contacts, but those that are really truly present during your presentation & demo are already halfway sold. Even if they make deals bigger than you're looking for, having them on your side will make them valuable allies. Some investors will have specific focus areas (talent acquisition, learning, leadership) so might not be that into you.
Press
There's little special to say here. If you're doing the right kind of HR tech startup (you know who you are), your mission might be magnetic and get people involved. Don't seek out press, let them come to you. They're people too and they're looking for a story, so don't hesitate to give them your card and suggest you get coffee to talk further; in fact a little time will also help you gather your thoughts.
What about Disqovery?
I believe things went really well for me and Disqovery. As you can see, I learned a lot, and I met so many people who are passionate about HR technology; I never knew there were so many of us around New York!
If you want to get in touch, you can e-mail me, sign up for Disqovery, or learn about our HR offering.
There are HRTechTank conferences throughout the year; you should attend.
All the thank-yous
This information comes courtesy of many people. I've put as many as I can remember onto this twitter list. Check it out.